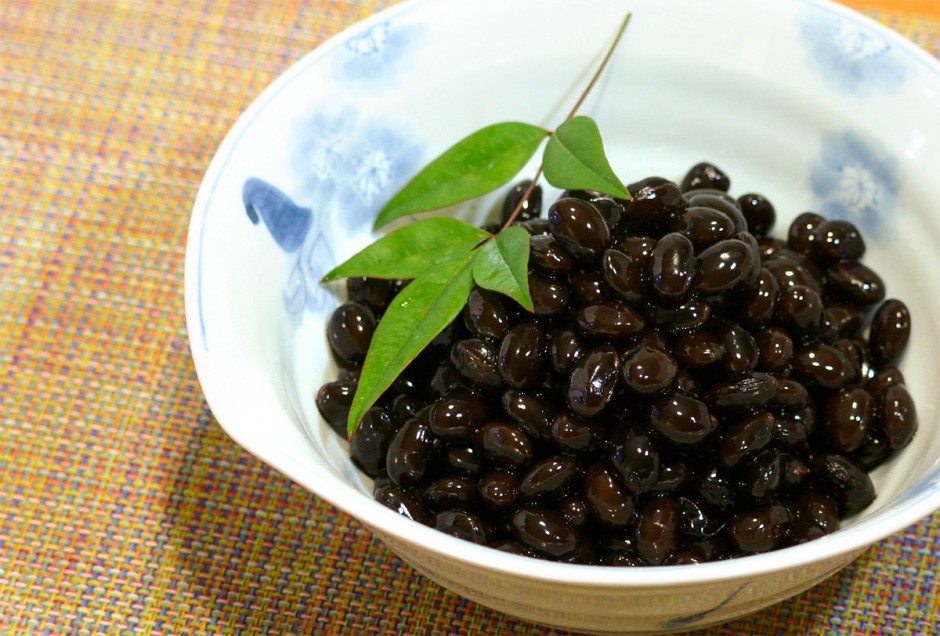 Point
1, Not to make a failure, back the beans in warm broth.
2, In order to not to make wrinkle, heat gently not to boil hard in plenty of broth.
3, Rust nails fix the color by coloring the anthocyanin of black beans.
4, High heat storage effect of UNILLOY casserole is good for ultra-low heat cooking.
Ingredient
Black beans

300g
Water

2000㏄
A
Sugar

300g
Soy sauce

2 tablespoons
Salt

1 teaspoon
Baking soda

1/2 teaspoon
1

Black bean washed and drawn up in a colander. Remove cracked and broken skin one.

2

Put water and seasoning of A into UNILLOY casserole, and boil with rust nail.

3

Turn off the fire, put ① in the pot ② and left to stand overnight.

4

In the next day, heat over the pot of ③, after boiling skim off the scum.

5

Cook low heat for 2-3 hours with drop-lid and the lid too.

6

Turn off the fire and cool down, in the next day cook low heat for 2-3 hours again.

7

Repeat this a few times.