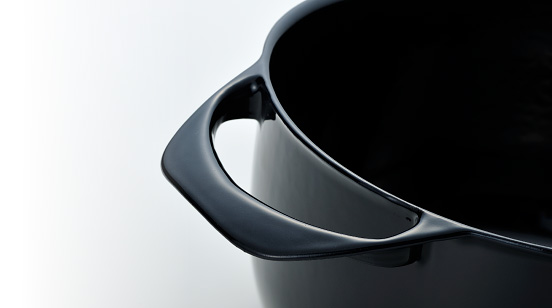 Integrated design
without any joints
The special feature of cast ware is that it is made by pouring molten metal into a mold.  In this way products can be cast in one piece.  UNILLOY forms one smooth, beautiful, jointless curve from pot to handle.  This integrated design not only provides excellent durability, but means that the pot is not subject to stress during washing up.  Its two colors, navy and white, suit any interior.

Easy to hold and carry
Another of UNILLOY's attractions is its functional design that pays great attention to detail.  For example, the flowing line of the downward-sloping handle is based on ergonomics.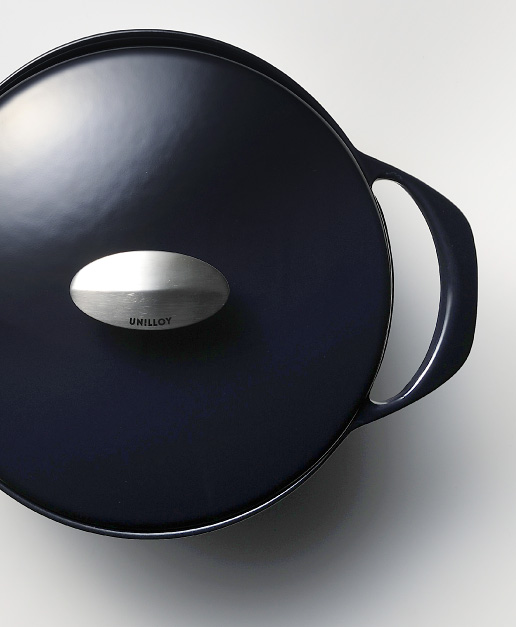 Lid system
makes flavors circulate
Under the lid there are four dimples which ripple out from the center. When the moisture in the ingredients heats up, it rises as steam. This steam is a kind of soup which concentrates flavor and scent. By making the steam which collects underneath the lid fall evenly as water droplets into the pot, these four dimples return rich nutrients to the food. The lid acts as a flavor circulation system.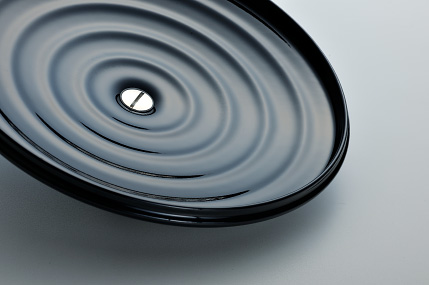 ---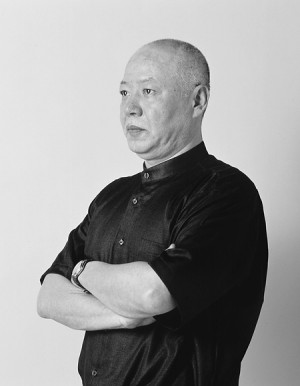 Komin Yamada
– Profile
Komin Yamada Born in Tokyo in 1947. Graduated in industrial design from the Ikuei College of Technology (now Salesian Polytechnic). Thanks to an introduction by Father Hendricks, an acquaintance from the said College, he obtained a post as assistant in the Department of Industrial Design at the Faculty of Industrial Design of Chiba University. Here he learned about design concepts and modelling. His "Global Knives," presented in 1983, brought him international recognition and his work continues to be popular all over the world.