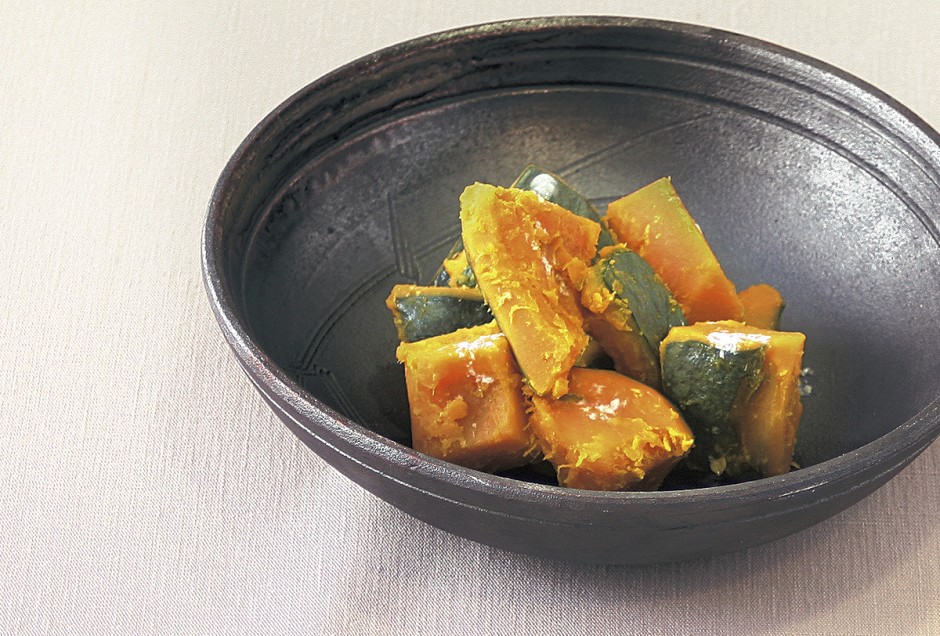 Point
UNILLOY pot witch have high heat storage, thermal insulation and sealing effect is the most suitable for vegetables cook.
Shiokoji favors bring out sweetness of pumpkin, and finish in plump by decomposing starch moderately.
Ingredient
5 servings
Pumpkin

½ (about 900g)
Shiokoji

2 tablespoons
Water

100㏄ ~
Light soy sauce

1 teaspon
1

Cut into bite-size pumpkin, and chamfered corners and hard skin.

2

Place ① into UNILLOY 22cm casserole, put "shiokoji" and water and mixed.

3

In order to finish it as nonstick, put the pumpkin with under the skin and braised 10 to12 minutes over low heat.

4

If a bamboo skewer insert straight through in, add light soy sauce and turn off the heat.